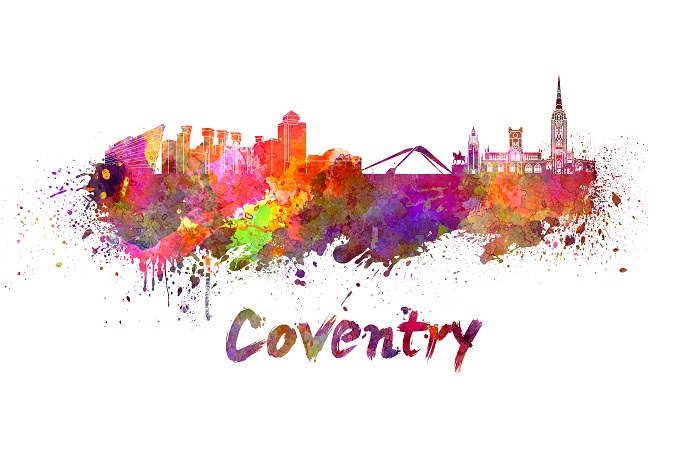 In Summary
General
|
15th April 2021
As lockdown lifts, hospitality businesses in Coventry and Warwickshire are being offered assistance to help them get ready to welcome visitors to the UK City of Culture 2021 as part of a new £400,000 support package.
In Detail
The Coventry City of Culture Trust has brought together the West Midlands Combined Authority (WMCA), Coventry BID, Coventry and Warwickshire Chamber of Commerce, and Coventry and Warwickshire LEP (CWLEP) to co-design a package of support to help the hospitality sector to emerge from the Covid-19 crisis and to be ready to make the most of UK City of Culture.
The 12-month programme of support includes training programmes for existing hospitality business, introductory sessions for individuals seeking to develop careers in the hospitality sector, investment in the BID team to link hospitality businesses more formally to the 2021 events programme and start-up and scale up business advice services.
Martin Sutherland, Chief Executive of Coventry City of Culture Trust, said: "We are very pleased to bring together so many key partners in the region to aid both individuals and companies.
"The hospitality sector has been one of the hardest-hit by the Covid-19 crisis so the support we are offering together will create jobs and will help businesses to make the most of the commercial opportunities that City of Culture is going to bring."
WMCA has commissioned WCG (formerly Warwickshire College Group) to deliver two training programmes alongside Coventry BID, the first of which is already underway. This will support up to 100 Coventry hospitality businesses to access training courses to enhance the service they provide to their customers.
The second will see up to 500 individuals, who are new entrants to the hospitality sector, taking part in a skills bootcamp in a range of settings – once Covid-19 restrictions are lifted– to help develop skills needed to enter the workplace.
Julie Nugent from WMCA said: "It is a pleasure to be involved in these exciting training initiatives that will support residents into jobs and upskill the existing workforce. These will ensure that visitors to the City of Culture will benefit from a truly memorable customer service experience, that will leave them with a strong desire to return to the city and region".
Following investment from the City of Culture Trust, Coventry BID has recruited Lyndsay Smith who is working with businesses in the City Centre to help them get ready for UK City of Culture. That team will also expand in the next few weeks, with the recruitment of four new business ambassadors, through the government's Kickstart Scheme.
Additionally, the City of Culture Trust will be recruiting seven new Kickstart roles this spring, supporting longer term unemployed Coventrians to access hospitality and retail work associated with the City of Culture celebrations.
Trish Willetts, Director of Coventry BID added: "The past year has been incredibly difficult for businesses across the UK and the city is so fortunate to have UK City of Culture as an opportunity to support the reset of the economy and to help drive it forward."
Paula Deas, from CWLEP, said: "Working with partners, we want businesses to be able to get ready to play a part in the year and grow because of it."

These new programmes are in addition to previously announced £500,000 investment in local training provider PET-Xi which was awarded funding to support 500 residents in Coventry to secure apprenticeships and events-related jobs across a number of sectors that includes hospitality.