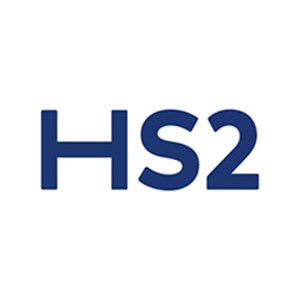 In Summary
Business leaders joined FinditinCW's first webinar yesterday (Thursday 4 June) to hear from HS2 Ltd and Tier 1 contractor, Balfour Beatty VINCI JV, appointed to build the West Midlands section of HS2's Phase One route.
In Detail
'HS2: Back on track with SME opportunities', which was organised and held by the FinditinCW team, highlighted that 400,000 supply chain contract opportunities will be created for businesses during Phase One of the project, with around two thirds available with SME's.
Local businesses heard from representatives from HS2 Ltd and Balfour Beatty Vinci (BBV JV), alongside speakers from Coventry and Warwickshire Growth Hub and Warwick Manufacturing Group, part of the University of Warwick.
The audience was welcomed by Managing Director of the Growth Hub, Craig Humphrey, who explained the purpose of the webinar, and how FinditinCW will work alongside the LEP's mission statement.
Craig Humphrey, said: "In normal circumstances the FinditCW platform would be a really useful tool in highlighting the opportunities available to SMEs. Coming out of this pandemic it will prove to be a crucial element of our roadmap to recovery underpinning our strategic framework as we reset the economy."
Craig was followed by Victoria Roberts, Business Engagement Manager at HS2 Ltd, who told viewers that construction of the railway is now fully underway and how the opportunities for businesses and SMEs will materialise.
She explained that 80% of the Phase One construction sites are now open and how the works are broken up into multiple contracts, across several large construction companies.
She focused on the main civils works in the West Midlands, shared her top tips to get HS2 ready and reiterated that local businesses will be at the heart of the supply chain, with 82 Warwickshire businesses already appointed and involved in the current construction.
Also speaking, was Matthew Flint, Procurement Manager at Balfour Beatty Vinci, who explained how to engage with its supply chain and the tendering process it uses for works contracts.
He detailed the construction and non-construction work force and supply chain opportunities and the planned programme of works.
Phil Peak, Operations Director at CWLEP Growth Hub, later presented about the business support on offer for local businesses for HS2, alongside other local project opportunities including Coventry UK City of Culture 2021 and Birmingham 2022 Commonwealth Games.
He urged local businesses to get involved with HS2 and shared local case study - Wharton Natural Infrastructure Consultants, an Alcester-based business, who has already been appointed by HS2 Ltd to provide topographical surveys, tree and ecology advice.
Phil also told attendees how BIM (Business Information Modelling) is now a necessity for construction and engineering firms, and how the Growth Hub can assist with putting these businesses in touch with the relevant support.
The last speaker was Mark Swift, Head of WMG SME Group at WMG, who talked about getting back to business after Covid-19, the challenges faced by SMEs and keeping up with new technology and the support on offer.
If any FinditinCW members missed this opportunity, you can watch and access the recorded webinar below.
You can also visit the Government website to read more about HS2 and the supplier guide.