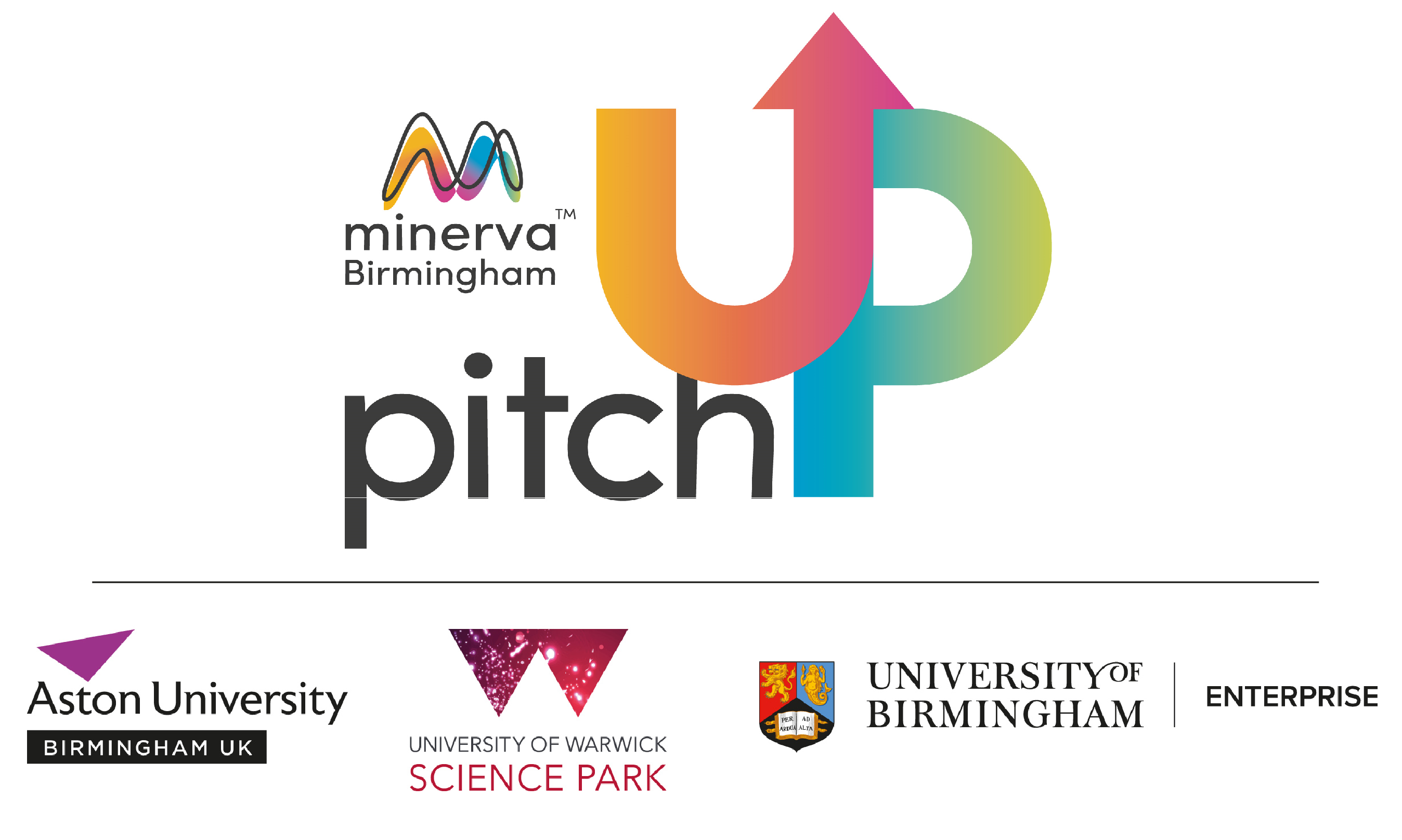 In Summary
General
|
19th November 2020
The established premier pitching competition of the West Midlands is back with a new look and will be delivered online.
In Detail
More than 1,000 potential entrepreneurs and investors registered for a series of webinars run by Minerva Business Angels, part of the University of Warwick Science Park, and its Minerva Birmingham partners Aston University Centre for Growth and University of Birmingham Enterprise.

The series was targeted at those who may be considering being an investor and companies looking for finance as part of the Minerva Birmingham Pitch Up programme, a programme run by the partners to help young companies become investment ready and source investment in a competition format.

The angel investor webinar series was led by Alex Toft, Head of Minerva and a recent winner of the Regional Icon Award, Barclays Entrepreneurial Awards. John Cooke and Andrew Cruxton from University of Birmingham Enterprise ran introduction to investment webinars aimed at businesses seeking investment with support from colleagues Kate Angel and Ibrahim Abbas at Aston University Centre for Growth.
The educational webinars covered in detail what an investor needs to know and what a company should consider when looking for investment. Sessions included tax breaks for investors, what angels should look for and what companies need to consider when pitching for funds.
Attendees were able to question a variety of experts and the programme included several panel sessions. In all there were nine events for investors and 4 for companies, the most popular being re-run. A total of 1,071 registered and 652 attended and it was considered a great success with excellent feedback from participants.
Alex explains: "One of the drivers for the programme was to help address the UK investment imbalance and to encourage local investment.
"We tend to see that outside of the South East there's less appreciation that investing in start-ups/scale-ups can be an effective part of an investment portfolio – and that there's a huge socio-economic impact that can be realised by investing in potentially high growth companies and young talent. Similarly, all too few companies realise the growth potential which can be afforded by exterior experienced investment. So, we were delighted to deliver this webinar programme."
The panels and presenters included Neil Taylor, a partner in Edwards Charted Accountants and Martin Clifford from Legal Clarity plus a collection of experienced Minerva Business Angel investors.

The Minerva Birmingham Pitch Up competition provides an opportunity for ambitious businesses to improve their ability to win investment while simultaneously boosting their business's profile.
Over the last five years, the competition was created and delivered by the Centre for Growth at Aston University, Bizzlnn at the University of Birmingham and Minerva at the University of Warwick Science Park. Over this period, over 125 entrepreneurs have been placed directly in front of investors and helped to bring more than £3,000,000 of investments to the region's small businesses.
Minerva Birmingham Pitch Up (previously known as Pitchfest WM) has gone online this year to ensure safety during the pandemic. The competition begins with a pitching preparation online workshop. Judging rounds follow, with the best business pitches going forward to the final on 28 January 2021.
Businesses seeking investment should apply before Friday 11 December 2020.
If you have any questions or wish to discuss any of this, please e-mail centreforgrowth@aston.ac.uk