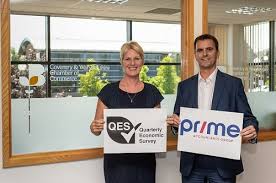 In Summary
Businesses across Coventry and Warwickshire have given their reaction to Chancellor Rishi Sunak's Budget.
In Detail
Firms from a range of sectors joined the Coventry and Warwickshire Chamber of Commerce's virtual roundtable, which was supported by Prime Accountants Group, to give their view on the Chancellor's Statement.
Local business leaders and stakeholders react to Budget announcements An extension to furlough until September and new Restart Grants were announced prior to the Budget but were welcomed, while the Chancellor also revealed an extension on who qualified for support under the help for the self-employed. He also announced a new Government-backed Recovery Loan scheme.
There were further incentives on offer to take on apprentices and, also, for businesses to invest through a new 'super-deduction' that reduced tax by 130 per cent of the cost over the next two years.
The Chancellor also revealed that the business rates holiday would continue until June and that VAT for hospitality firms would remain at five per cent until September. He did reveal, however, that corporation tax would rise to 25 per cent in 2023.
There were also announcements around investments in skills, digital development and a new Levelling Up fund for regions to apply for. Steve Harcourt, Director of Prime Accountants Group, said: "It was a very supportive Budget for businesses and individuals. Hopefully there will be enough in there to see us through getting back to full capacity.
"There were positive predictions of getting the economy back to pre-pandemic levels by mid-2022, which is welcome.
"There was positive news on taxation for business including being able to carry back £2 million losses for three years, which will help businesses from a cashflow point of view, as well as the super deduction to help drive investment. There were warnings of potential tax increases further down the line but there were lots of positives in there for businesses.
"The announcement on VAT was welcome news as it will encourage people to get out and spend money when it's safe to do so."
Fleur Sexton DL, Managing Director of PET-Xi Training, said: "Traineeships are very important for young people who require a work placement opportunity and it's important that they can start off in a way that's achievable.
"The support went all the way through to Level 3 and apprenticeships and that's going to be vital in helping to grow business more quickly which will in turn strengthen local communities."