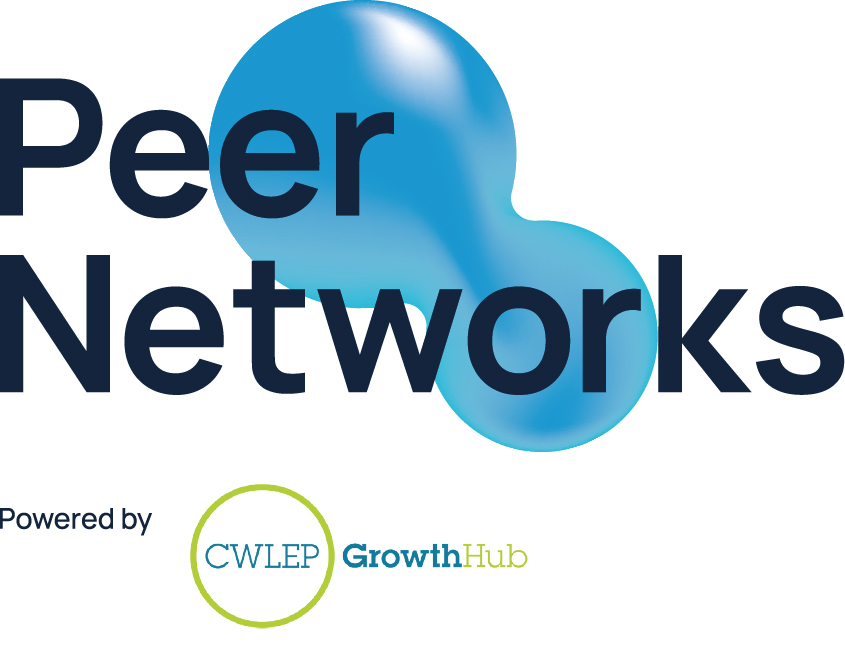 In Summary
General
|
16th December 2020
Businesses in Coventry and Warwickshire can create a trusted support network to grow their business with the new Peer Networks programme, delivered by Coventry and Warwickshire Local Enterprise Partnership Growth Hub.
This is a featured news article.
In Detail
With the increased challenges facing businesses, including from COVID-19 and EU Transition, there's never been a more important time to prepare your business for the future.

Peer Networks is the new, national peer-to-peer networking programme, delivered exclusively by CWLEP Growth Hub for Coventry and Warwickshire based SMEs that want to grow and develop for future success. It brings together business leaders working collaboratively to find solutions to common problems.
There is NO COST to join the programme, and through a series of virtual high impact group sessions you will:
Learn from your peers and find real solutions to business issues.
Share your expertise and benefit from others.
Have access to one-to-one mentoring, coaching and advice.
Professional facilitators will support the businesses that join the network and create small cohorts with other business leaders to work together on selected topics, important challenges and come up with tangible solutions in a collaborative, non-competitive environment.
Coventry and Warwickshire Local Enterprise Partnership (CWLEP) Growth Hub has created a dedicated Peer Networks Community page (located on the top navigation bar above) for business leaders and entrepreneurs taking part in the initiative.
The nationwide project has been launched by the Department for Business, Energy and Industrial Strategy (BEIS) for Growth Hubs to run in their areas. SMEs will be split into these sectors:
Advanced manufacturing and engineering
Digital/IT/new technology
Professional services
Retail
Creative industries
Hospitality, tourism and leisure
High Street
Construction and retail estate
Transport and logistics
Third sector
Renewable energy and green business
Events and conferencing
CWLEP Growth Hub has appointed seven Coventry and Warwickshire businesses to deliver each cohort who will meet for a total of 18 hours through two-hour online sessions every fortnight to help business leaders grow and develop their businesses. There will also be individual one-to-one support provided as part of Peer Networks.
The area of FinditinCW has been developed to enable delegates from their own group and the wider programme to interact and share information with each other through the Peer Networks Communities Forum.
Burgis & Bullock, Coventry and Warwickshire Chamber of Commerce, Edale, FSB West Midlands, HR Dept, ibd Business Advice Group and Wright Hassall are running the cohorts.

For further information or to sign-up, please email peernetworks@cwgrowthhub.co.uk or read more about the delivery partners here. Please note that you must sign into your account to view these pages.