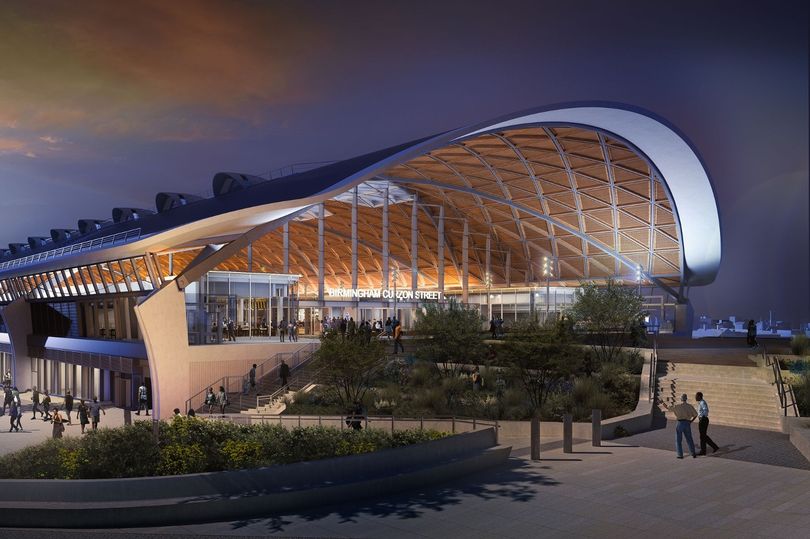 In Summary
General
|
24th April 2020
Birmingham's landmark Curzon Street station is the first HS2 station in the UK to get planning approval after councillors voted unanimously for it.
In Detail
Three planning applications for the new station and surrounding areas were put before Birmingham City Council's planning committee during a virtual meeting yesterday (Thursday 23 April).
The designs by WSP and Grimshaw Architects were praised by councillors, though queries were raised around taxi parking, separation between cycle path and pedestrian areas and disabled access.

The total site area is 55,250 square metres and stands next to the existing Moor Street Station. A planning report stated the station is on target to achieve a net zero carbon building through the use of air source heat pumps, LED lighting and photovoltaic panels.
The plans also include areas around the station including the 80m by 100m Station Square, which will include large trees.

HS2 stations director Matthew Botelle said, following the approval, the body would work with local stakeholders to ensure the station was well connected.
"We're extremely pleased to receive planning approval for HS2's Curzon Street station in Birmingham. Our design also allows for future improvements to the public space to ensure inclusive, seamless transport connections for local people, provide opportunities for retail and commercial development, and help drive local investment and regeneration."
The station is intended to eventually link London, Birmingham, Manchester and Leeds with a new "Y"-shaped network of tracks for 225 mph trains as part of the £106 billion national project
Paul Faulkner, CEO of Greater Birmingham Chambers of Commerce, said: "This is another vital step in making HS2 a reality. The initial designs for Curzon Street, which Chamber patron WSP has been heavily involved in, are fantastic and we look forward to watching them being brought to life over the coming years."
The station will include seven platforms and a main entrance facing the city centre comprising a "gigantic" sheer wall of glass of up to 17m in height and 69m wide. The design for the main building features an arched roof clad in metal panels and supported by large buttresses for the western part.
Procurement for its construction has already started with the invitation to tender set for its launch in the summer.