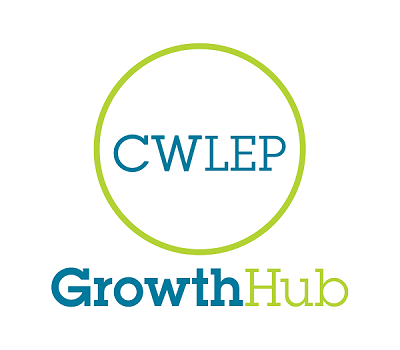 In Summary
General
|
2nd September 2020
The region's leading business support organisation has been inundated by SMEs in Coventry and Warwickshire with applications for new government grants to help them recover from Covid-19.
In Detail
The Coventry and Warwickshire Local Enterprise Partnership (CWLEP) Growth Hub, alongside Coventry City Council, was awarded £312,000 to distribute in the area from the government's £20 million scheme.
It was also given £188,000 to hand out to small businesses in tourist destinations in Coventry and Warwickshire as part of the government's £10 million Kick-starting Tourism Package.
Both grants of between £1,000 and £5,000 are to allow SMEs with fewer than 250 employees access new technology and equipment as well as professional, legal, financial or other advice to recover from the impact of the Coronavirus pandemic.
The CWLEP Growth Hub received 1,000 applications in just 48 hours from small businesses in Coventry and Warwickshire who were keen to apply for the funding.
That led to advisers having to close the application process early as they started to sift through the applications on a first-come-first-served basis.
Craig Humphrey, managing director of the CWLEP Growth Hub, said the response had been staggering and highlighted these kinds of grants are much-needed among the SME business community.
He said: "We were expecting a huge reaction because from talking to businesses throughout Coventry and Warwickshire we knew this was the sort of help they wanted.
"We announced the application for these two new government grants on our newsletter and in the media to let business owners know more about these schemes and to highlight that the process to apply was open.
"Such was the amazing response, we sent out an email saying we would be closing the specialist grant fund applications and we then received another flood of 300 requests.
"We welcome the enthusiasm for the new grants but demand exceeded the amount of funds we have been given and the fairest way to process the applications was first-come-first-served.
"The amount of funding that was requested in two days from SMEs in Coventry and Warwickshire amounted to £3 million which far, far outweighed the allocation that we were given.
"We are now going to ask if there is any further funding available so I would encourage SMEs to sign-up to our newsletter since we will be issuing an update if we are successful and if any other funding opportunities become available.
"I would also urge businesses to contact the Growth Hub because there may be other funding which firms are eligible for that they are not aware of that we can help them access. We are here to help."
Both schemes are being fully funded by the government from the England European Regional Development Fund (ERDF) as part of the European Structural and Investment Funds Growth Programme 2014-2020.