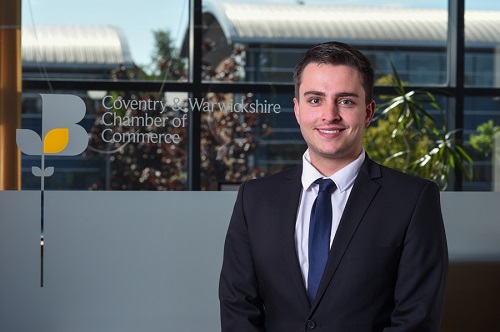 In Summary
A leading business organisation has urged the Government to match rhetoric with action after a raft of business measures were announced in the Queen's Speech.
In Detail
The Government included improved skills training, reform of the planning system, more housebuilding, boosted public transport and increased connectivity in the measures it plans to bring forward in the coming months.
The Coventry and Warwickshire Chamber of Commerce said that all the policy areas were relevant to helping companies recover from the recession caused by Covid, but added that similar promises had been made before.
Sean Rose, Head of Policy & Campaigns at the Chamber, said: "We welcome measures such as an increased focus on skills to match market needs, and reform of the planning system – but these and other areas have been at heart of Government announcements in the past and clearly have not had the desired impact.
"We are just really keen to see rhetoric matched with action because while businesses have shown great resilience and flexibility in the way they have handled the recent challenges, they need targeted, relevant and practical help as they continue to pull us out of the economic slump.
"If these measures translate into that sort of assistance, then business will be able to recover quicker and in a more sustainable way and that is what we need to happen."
Claire Walker, Co-Executive Director of the BCC, said: "Businesses will welcome the clear direction in today's Queen's Speech as the Government looks to boost the economy and place all parts of the UK on an equal footing.
"As companies begin the slow process of rebuilding following the pandemic it is vital that they are given the support they need to kick start their recovery.
"A strong focus on improving digital and technical skills that match the needs of local business will be a key driver in making that happen.
"Improving rail and bus services, maximising the national coverage of 5G mobile services and superfast broadband, while simplifying the planning system are important enablers to ensuring companies can rebuild and grow.
"These are all challenges that have existed for a long time, and we are now at a critical juncture where they must be addressed. This opportunity cannot be wasted, and the Chamber network will have a laser focus to ensure the Government delivers on its promises.
"It is disappointing that new employment legislation that could address the flexibility of working practices did not feature. The pandemic has changed the way we work forever, and employers need clear guidance on how to provide long-term flexible working arrangements that will make jobs more accessible for everyone."