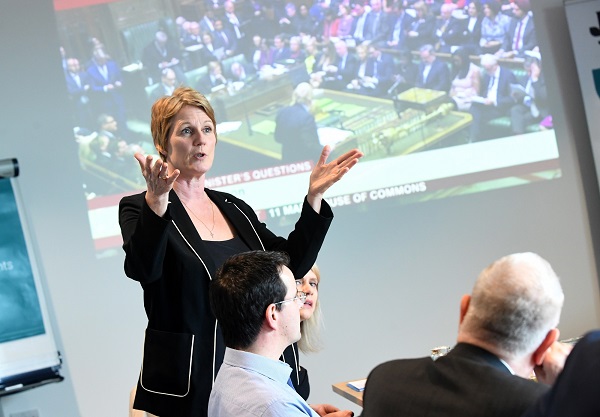 In Summary
General
|
5th August 2020
Industry leaders in Coventry and Warwickshire say the Government must heed the word of business to help stave off as many jobs losses as possible due to the Coronavirus crisis.
In Detail
Results from the latest British Chambers of Commerce's Coronavirus Business Tracker reveal that businesses are still facing significant cashflow challenges, with the schemes announced in the Summer Statement failing to provide support at the scale needed to protect jobs after the furlough scheme winds down.
The leading business organisation's tracker survey, which serves as a barometer of the pandemic's impact on businesses and the effectiveness of Government support measures, received 517 responses and is the largest independent survey of its kind in the UK.
Firms reporting an increase in UK sales remained static at 34 per cent, 42 per cent reported a slight or significant decrease. Just over half - 55 per cent – reported a slight or significant decrease in their cashflow compared to last month.
A minority, 21 per cent of firms, said that their cashflow position had improved. Of these, 64 per cent said new customer demand was the driver of this, while 35 per cent cited the Government furlough scheme, and another 24 per cent and 25 per cent respectively said loan and grant schemes had helped improve their cashflow position, demonstrating that many firms are still relying on Government support schemes.
This Tracker contains the first comprehensive survey of business sentiment on the Chancellor's Summer Statement announcements of July 8.
43 per cent of firms intend to access the Job Retention Bonus, which will award £1,000 to firms who retain furloughed staff until January. A further 40 per cent will not use the scheme. Figures from the BCC's latest Quarterly Recruitment Outlook found that almost a third of firms – 29 per cent – expect to decrease the size of their workforce in the next three months.
Fifty-six per cent of businesses said they did not intend to use the Kickstart scheme, a further 31 per cent said they had not heard of the scheme and eight per cent said they would like to use it but are ineligible.
Sixty-two per cent of firms said they did not intend to use grants for employers who take on trainees and 65 per cent of firms said they did not intend to access grants for those who hire apprentices.
Coventry and Warwickshire Chamber of Commerce has joined calls from the BCC to reduce the overall cost burden on firms to protect business and preserve as many jobs as possible in the coming months.
It is calling for an 18-month expansion of the Employment Allowance from £4,000 to £20,000 and an increase to the threshold for National Insurance contributions from £8,788 to £12,500.

Continue to read more at the Coventry and Warwickshire Chamber of Commerce website