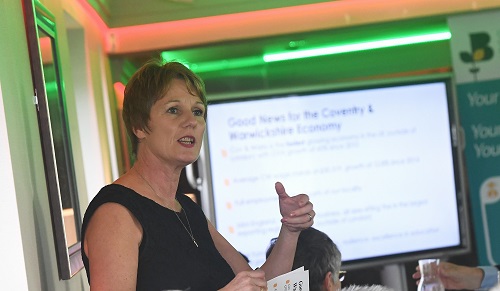 In Summary
Business leaders in Coventry and Warwickshire say there will be no 'one size fits all' policy to flexible working after a new survey showed the vast majority of companies will maintain some degree of remote working beyond the Covid-19 crisis.
In Detail
The British Chambers of Commerce surveyed more than 900 companies about how they have kept trading during the crisis and what plans they have for future working practices.
Around 72 per cent of businesses said they expected to have at least one member of staff working remotely over the next year, while more than half of employees will have some home working as part of their routine.
However, the mental health of staff was cited by 55 per cent of companies as a barrier to remote working, while meeting customers and the necessity for staff to be present to operate equipment were also factors in the need for workers to be in the workplace.

Louise Bennett, CEO of the Coventry & Warwickshire Chamber of Commerce, said the survey demonstrated that there was no "one size fits all" model.
"The survey has really highlighted the differing approach, and possibly uncertainly, around how the workplace will change once we are out of the other side of the pandemic," she said.
"Sector plays a huge part with only 54 per cent of business to consumer (B2C) companies able to offer any sort of remote working options, whereas the figure is at 80 per cent for business-to-business firms (B2B).
"It is clear that business has, in the main, flexed incredibly well to keep trading and that has taken varied forms, be it remote working or staggered hours and there is no question that will shape employment patterns going forward.
"I suspect to what degree depends very much on how the economy bounces back in the next 12 months or so, and how staff settle back in the workplace. I suspect that a similar survey in a year might show some differing results."