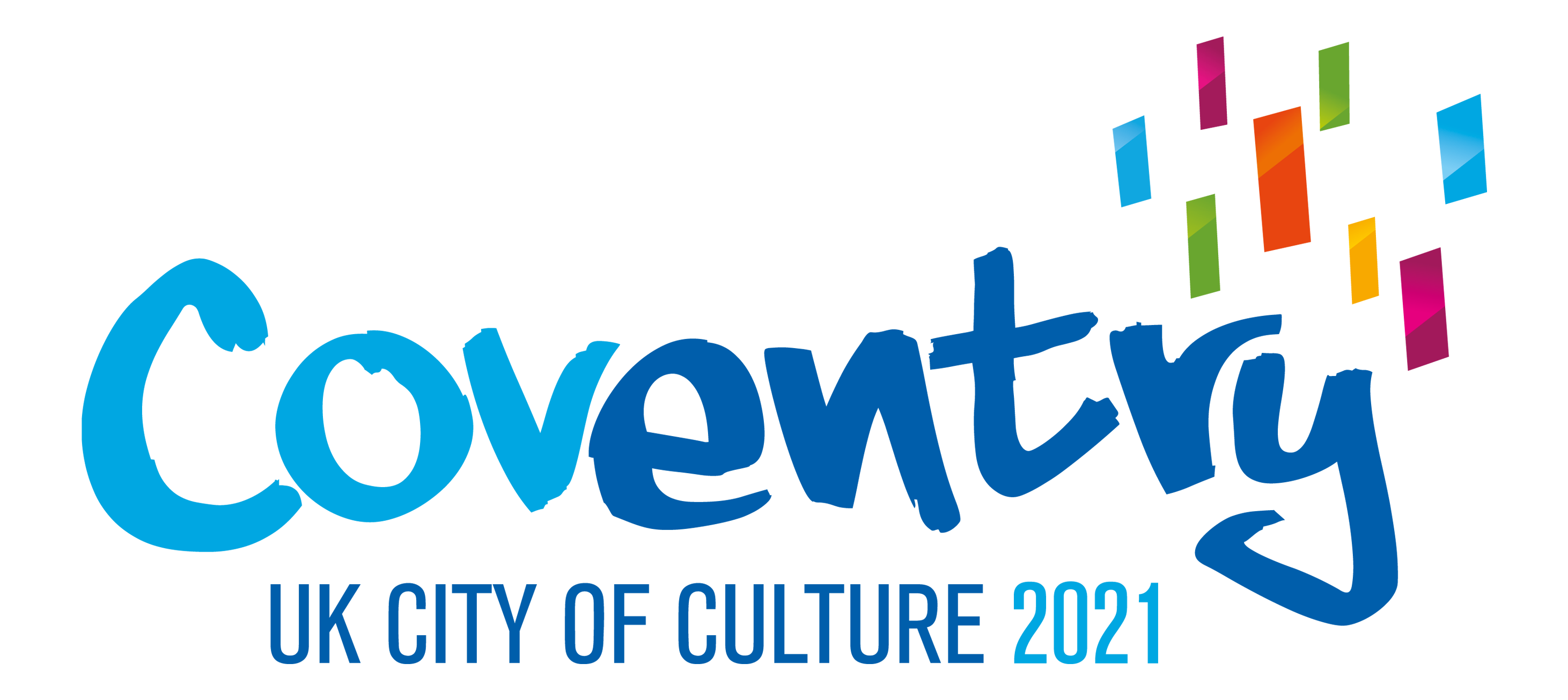 In Summary
Coventry City of Culture Trust, today announced that it will officially commence its programme in May 2021.
In Detail
Coventry City of Culture Trust, today announced that it will officially commence its programme in May 2021. Co-created with national and local partners, and grassroots organisations across the city, the programme will include major international artistic events, world premieres and commissions across theatre, music, dance, literature, comedy and visual art.
As Covid-19 continues to have a major impact on the cultural sector locally and nationwide, the announcement today confirms the commitment of the Trust, with the backing of its major partners, to create and stage the major year-long event, which will deliver significant benefits in the lead up to and during the year itself, as well as in the years following.
Today's announcement will enable the Trust to provide commitment to its partners, and to continue to work towards delivering the year of culture itself. The programme will play a key role in supporting the culture sector through the challenging period ahead, and uses the spotlight of the celebration to showcase the creativity of the city and region to audiences across the UK.
Today also coincides with the release of the first details of Coventry UK City of Culture's signature event, directed by Nigel Jamieson and Justine Themen. The event, described as a mass city-wide celebration, will be co-created alongside thousands of residents of all ages from across the city whose music, performance and dance will weave throughout the epic event presented across hundreds of structures built by residents across the city. The event will showcase the city's boundless energy and unite residents to explore the values that underpin Coventry and their hopes for its future.
You can find out more about Signature Event co-directors here.
Martin Sutherland, chief executive of Coventry 2021, said: "Coventry has always moved, to respond to circumstance, to innovate and reimagine the way things can be done for the better. As the sector and the City continues to map its road to recovery, we hope that today's announcement can provide a bedrock on which many other positive decisions can be made. Change can come when we invest in culture. Today's announcement reaffirms our commitment to delivering a year with impact, but it will also be a chance to celebrate for the city and the UK at a time when it has never been more important to do so."

Coventry is known internationally as a city of welcome, a city of activists and pioneers, a city of peace and reconciliation, a city of innovation and invention, and now a City of Culture.
Further details of the 365-day cultural programme will be announced later this year.