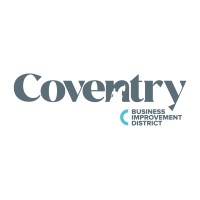 In Summary
Coventry BID is, today, announcing a call out to city artists to register their interest in recreating a special piece of striking street art as part of the on-going In Paint We Trust project, which is running throughout the 2021 UK City of Culture celebrations.
In Detail
The funded opportunity will see one chosen artist assist in the replication and installation of artwork by CovKid™ at a chosen location in the city centre as part of the In Paint We Trust program, which has already seen giant, stunning artworks appear across the city by leading contemporary street artists, including the cultural and political figure, Ira Aldridge on the Belgrade Theatre, by artist, Dreph.
Leading this campaign is Coventry BID. Director of Coventry BID, Trish Willetts comments; "This is an exciting opportunity for a local artist to become involved in this highly visual and successful campaign, delivered as part of the UK City of Culture year. The chosen artist will legitimately be able to say that they played their part in this historic street art campaign".
Interested artists should display a strong technical ability, as they will be tasked with faithfully replicating the artwork especially created by CovKid™.
To register interest in this project, send your details and recent examples of your own work to culture@coventrybid.co.uk no later than 5pm on Friday 13 August.
About Coventry BID
Coventry Business Improvement District (BID) is a partnership between the businesses located within the ring road of Coventry city centre. The aim of the BID is to promote, develop and boost the city centre to make it a great place to work and visit.
Projects are varied and fall under the categories:
Security and Environment
Enhancing and Promoting
Business Voice and Support
These were identified by the businesses in the city centre as their key priorities. To ensure the BID is delivering results for its contributors it is overseen by the BID board of Directors. A vote takes place every five years to decide whether the scheme should continue. Each business has one vote and in order for the scheme to be renewed there must be a clear majority by both the number of votes received and the total aggregate rateable value of the votes.
After a successful revote in 2018, Coventry BID is now midway through its fourth term, this time as an independent BID.
Coventry BID Ltd was formed as the BID separated from Coventry City Council, however there will still be strong partnership working as Coventry BID will be extremely proactive in 'driving the future' of Coventry city centre. The BID team will be working tirelessly to make sure that it provides an exceptional service for all the companies it represents.