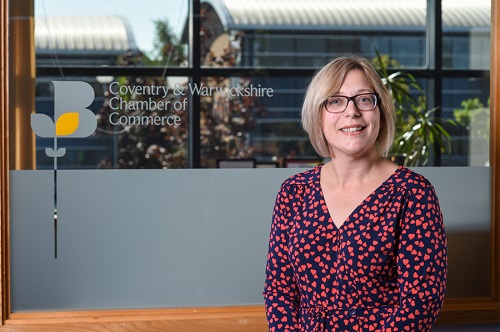 In Summary
A successful programme that has been helping to develop a new generation of professionals in Coventry and Warwickshire has been expanded to offer peer-to-peer support to experienced business leaders across the region.
In Detail
The Coventry and Warwickshire Chamber of Commerce was one of the delivery partners for the Peer Networks programme which is funded by the Department for Business, Energy and Industrial Strategy (BEIS) and managed regionally by the CWLEP Growth Hub.
And, after achieving great success, the Chamber is now opening up the programme to business leaders in Coventry and Warwickshire with two new cohorts, the first covering all sectors and the second focused on business owners in the professional services sector.
The sessions are led by the participants, with support from a facilitator, giving them a space to explore, discuss and solve challenges.
It aims to encourage participants to collaborate, work through common business issues and strengthen business performance. In a safe and trusted environment, participants will be able to share ideas with fellow business leaders, as well as receive practical advice from a trained facilitator, thereby improving critical thinking, helping productivity and creative thinking.
Peer Networks enables connections, and fosters relations that go far beyond networking but there will also be time to develop key relationships with fellow business leaders, creating opportunities to work together.
Harry Hanson, a surveyor at Holt Commercial in Coventry, was one of the members of the first cohort of Peer Networks delivered by the Chamber.
He joined the firm seven months ago and says the sessions have given a boost to his professional development and equipped him with key networking skills.