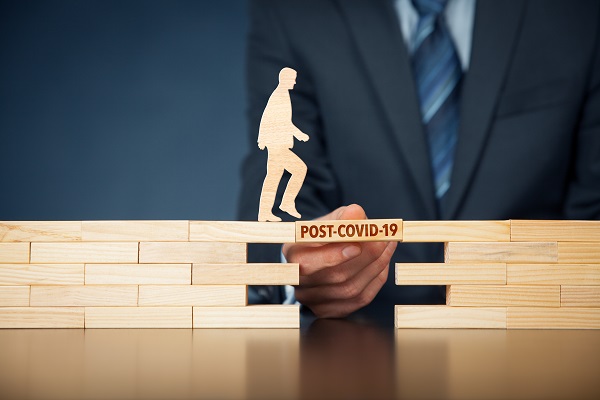 In Summary
General
|
3rd December 2020
Business leaders in Coventry and Warwickshire have thrown their weight behind calls for the Government to provide more evidence, clarity and support when it comes to Covid-19.
In Detail
The Coventry and Warwickshire Chamber of Commerce has given its views to the British Chambers of Commerce (BCC) on whether the Government is passing five tests to help them not only survive the pandemic but start an economic recovery.
The tests, set out by the BCC in October, include whether the restrictions are evidence-based and targeted effectively; whether they are clear to businesses and give them time to prepare; and whether support for businesses is commensurate with the impact on them.
The final two tests are whether the time that restrictions are in place will be used to significantly improve the Test, Trace and Isolate system; and whether there is an exit strategy that shows there a clear process for increasing and decreasing restrictions.
On each of the tests, the Government is scoring either amber or red in the eyes of the BCC.
Louise Bennett, of the Coventry and Warwickshire Chamber of Commerce, said the recent shift to the Tiered system was a case in point.
She said: "Businesses across Coventry and Warwickshire have shown, time and again, throughout the pandemic that they will do whatever is necessary to support the effort in defeating the virus.
"That included the economy coming to a virtual standstill during the first lockdown followed by so many firms across all sectors making themselves Covid secure as we began the gradual return.
"Businesses will continue to put health first but we are more than eight months on from the stary of the crisis and firms need to have clear information and clarity on why measures are in place and what the exit strategy is going to be.
"The recent move to the Tiered system is a good example with very little explanation on how conclusions had been reached that led to areas being placed into the highest tier and a need for even greater support.
"So, it's vitally important that the Government works even harder to pass all of the tests as quickly as possible because it's not clear how soon life will get back to normal – even with the positive news of a vaccine on the horizon – so businesses have to be given the support, the clarity and the information to get on a drive an economic recovery."
BCC President Baroness McGregor-Smith said: "There is no escaping the fact that restrictions, whether national or regional, are a devastating blow to our business communities.
"A vaccine undoubtedly provides light at the end of the tunnel – but now is not the time for government to weaken its resolve. Until it is rolled out, government must do all it can to support businesses – not just to weather restrictions, but to help power our economic recovery.
"That means providing crystal-clear clear guidance on how to safely continue operating, financial support commensurate with restrictions especially for those placed in the toughest tiers, and above all, significantly improving the Test, Trace and Isolate system to keep businesses and the economy open."
British Chambers of Commerce's Current Assessment of Government Restrictions and Support (England) – RAG Rating