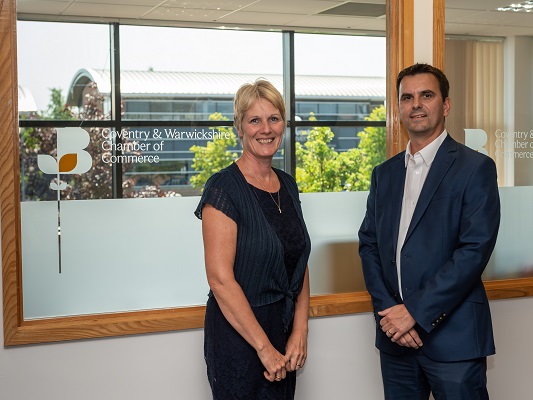 In Summary
Coventry and Warwickshire businesses are finding their feet amongst Covid-19 and post-Brexit restrictions, while the manufacturing industry has turned its fortunes around, according to a new survey.
In Detail
The vaccine rollout and relaxation of restrictions has ensured that optimism amongst Coventry and Warwickshire businesses has continued to grow, marking twelve months of increased positivity, with the manufacturing sector enjoying a substantial increase in confidence.
The latest Quarterly Economic Survey conducted by the Coventry and Warwickshire Chamber of Commerce suggests that Covid-19 vaccination uptake has increased consumer confidence and encouraged people to go out and spend on social activities and indoor hospitality after months of pent-up demand.
The survey, which is delivered in partnership with Prime Accountants Group, is analysed by the Economy & Skills Group at Warwickshire County Council. Its analysis uses a similar score to the national Markits Purchasing Managers Index (PMI) where 50 is the balance and anything above means the majority feel positive and anything below means the reverse.
It also feeds into the British Chambers of Commerce's national research and provides a barometer for business sentiment.
The Q2 2021 report indicates a sustained increase in confidence for four consecutive surveys since Q2 2020, when business confidence plummeted in response to the first national lockdown.
Confidence in the region's manufacturing sector was reported as being above the national average PMI at 65.4, marking a 10.5-point increase on the previous quarter as firms made the most of reduced restrictions and increased employment, as well as newfound clarity over post-Brexit trade.
Employment in the manufacturing sector contributed to this trend, enjoying a transition from slightly negative to mostly positive as its score rose from 43.4 in Q1 to 68.6 in Q2 2021, with the survey citing the revival of the labour market and the loosening of restrictions as reasons for this uptick.
An increase in overseas manufacturing orders also compounded the feeling of positivity in the manufacturing sector, with the score rising from 48.9 to 57.1 with businesses enjoying a rise in global orders in response to post-Brexit clarity.
This improvement is caveated, however, with increased inflation and raw material shortages creating fluctuations in prices which may be unreliable in the future.
Pictured above: Steve Harcourt of Prime Accountants Group with Louise Bennett