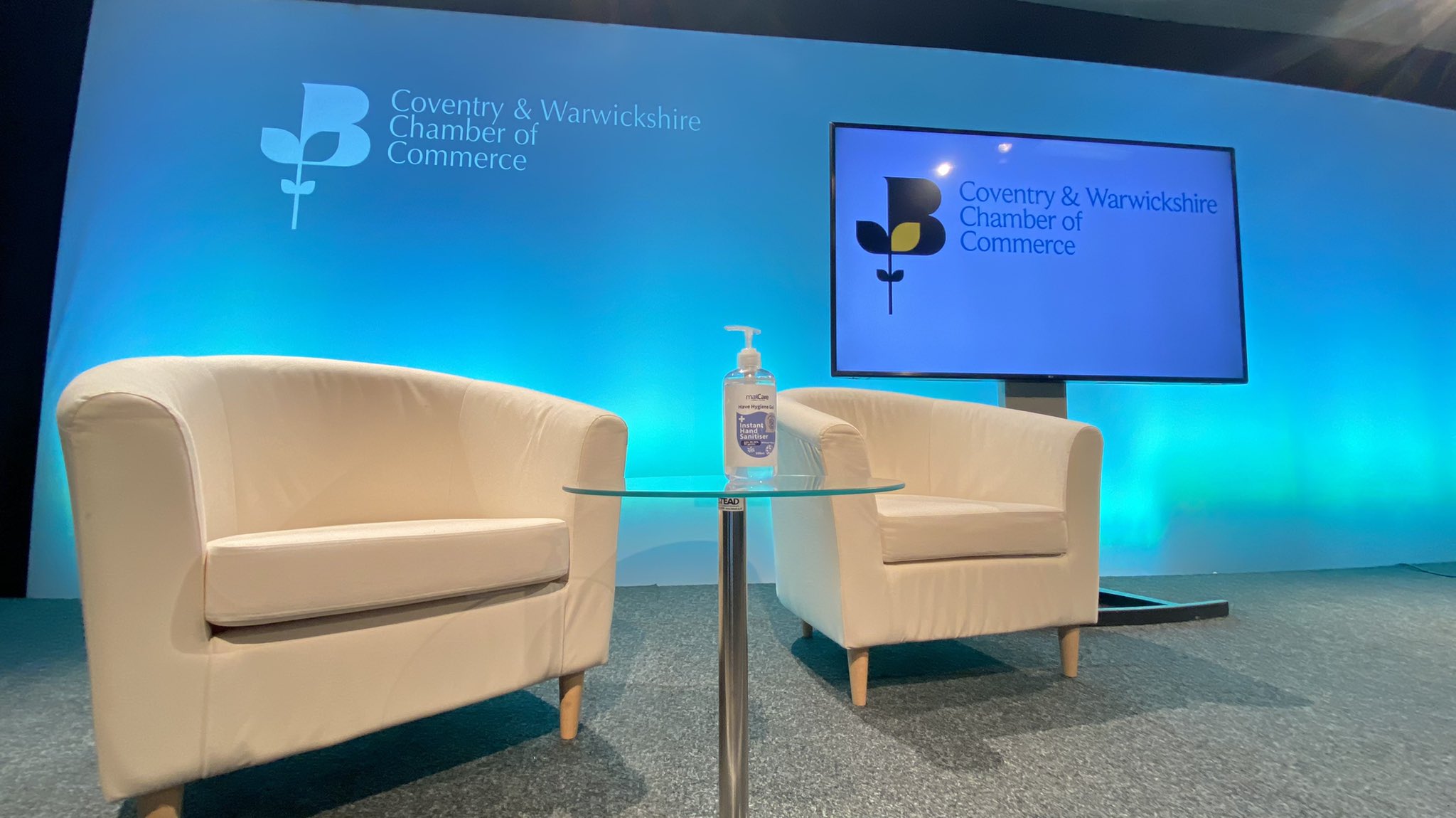 In Summary
General
|
29th October 2020
Four key businesses have given their backing to one of the biggest economic events in Coventry and Warwickshire.
In Detail
The Coventry and Warwickshire Chamber of Commerce's Annual Economic Conference, in its 20th year in 2020 as a key event in the business calendar, will take place on Wednesday, November 11 and has been moved to an online format.
CityFibre, Kumari Hart Solicitors, Prime Accountants Group and WCG are all headline sponsors for the annual conference, which is set to attract around 300 delegates.
And they are all are looking forward to the event that will focus on recovery and resilience and will hear from a range of speakers from industry as well as decision-makers at a local, regional and national level. The conference will also look at the impact for businesses of the end of the EU Transition period.
Leigh Hunt, of CityFibre, said: "CityFibre is delighted to be sponsoring this year's Chamber conference, especially as it moves online. During 2020 we have seen a massive change in our business and social behaviour, which could not have been imagined at the beginning of the year.
"Given the challenging environment we are working in, it is therefore essential that our local entrepreneurs and wealth generators can continue to come together. In doing so we can learn about the bounce-back plans for the sub-region and hear of the opportunities that that Coventry 2021 and Birmingham 2022 will bring.
"As the UK's third largest digital infrastructure provider, CityFibre is investing an initial £60m to provide world-class infrastructure to Coventry and the wider area. That is only the beginning of the journey, and as demand grows, we look forward to playing our part in the transformation of our sub-region into a world-beating digital hub."
Anu Hart, of Kumari Hart Solicitors, said: "We are so pleased to be one of the headline sponsors for this year's virtual Annual Economic Conference. We are providing legal support to many businesses throughout Coventry and Warwickshire so we know that some sectors have been devastated. We have also seen some real success stories, especially with clients that have adapted and diversified.
"We are looking forward to seeing the great line up of speakers from industry and decision makers at local, regional and national levels to gain more insight on the pathway to recovery and to adapt how we can provide businesses with support going forward."
The conference will deliver a mix of engaging panel discussions and speakers who include West Midlands Mayor Andy Street; Nadhim Zahawi MP, Minister for Business & Industry; Angela Joyce, CEO of WCG; Andrew Carter, Chief Executive of the Centre for Cities; Martin Sutherland, Chief Executive of the Coventry City of Culture Trust; Leigh Hunt, CityFibre's City Manager Coventry; and Martin Reeves, Chief Executive of Coventry City Council.
Steve Harcourt, of Prime Accountants Group, said: "We are delighted to be sponsoring the Annual Economic Conference this year as we feel this is such an important event to attend. It is a date that we make sure is in our diaries every year and is one not to be missed.
"Although this year will be slightly different with the conference taking place virtually, it will still provide attendees with the exceptional panels of speakers and high calibre of guests that we are used to seeing each and every year. These speakers will give insight in to how the economy will recover from the global pandemic and what local businesses can do to be best placed as we come out of the other side."
The two-hour event is being broadcast by Istead AV from its Digital Spotlight Studio between 2.30pm and 4.30pm.

Photo Credit: Istead AV Spotlight Streaming Studio