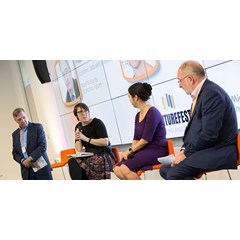 In Summary
28th January 2021
|
08:45 to 13:15
Connecting investors, innovators and entrepreneurs in the West Midlands
Add To Calendar
In Detail
With 100's of delegates expected to attend this free conference , this is your chance to engage directly with high growth entrepreneurs and service providers offering products, services, advice and support.
The programme features industry leaders delivering insightful, challenging and inspiring keynote and panel discussions.
These sessions include:
08:45 Welcome and intro to features of the day
08:55 Keynote: Ben Francis, Founder & Chief Executive Officer - the Gymshark Story
09:35 Panel 1: Covid driven Innovation leading to better business long term
09:35 PitchUp Heat
09:35 Panel 2: WM Digital Roadmap - creating business opportunity
10:40 Panel 3: - Opportunities in Green Growth
10:40 PitchUp Heat
10:40 Panel 4: Creativity, technology and innovation
11:40 Networking – Informal discussion rooms. Topics to include: - The Grid - Start up space - early businesses and support meet - Scale-up space - scaling businesses and support meet - Challenges - led innovation creating new business opportunities - Meet the WMCA and LEP Innovation boards
12:10 PitchUp Final
13:15 Close
Running alongside Venturefest West Midlands for another year will be Minerva Birmingham Pitch Up, a pitching competition for business owners, giving a unique opportunity for businesses to raise their profile both in the West Midlands and in front of a national audience of investors.
Business owners are invited to present their ideas in a pitch for investment and stand a chance of winning one of several awards.