Uxplore: Innovation under the Spotlight
---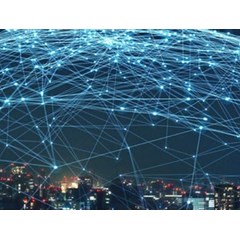 In Summary
24th September 2021
|
12:00 to 15:00
The Uxplore Project, funded by the ERDF, brings the first edition of the 'Innovation Under the Spotlight Series' to Leamington-Spa
Add To Calendar
In Detail
Based in the beautiful Leamington Spa Town Hall, in the heart of Leamington town centre, the uxplore project team will host an afternoon of insight, innovation and entertainment. Uxplore is an ERDF funded project, which helps SMEs to adopt and harness the benefits of digital connectivity, with a sharp focus on future demand and development.
This £3.8m game-changing initiative provides support for Coventry & Warwickshire SMEs in the form of workshops, grants and mentoring, and through the creation of a Digital Hub with 5G networks to allow SMEs to work, collaborate and test products.

The first event in the 'Innovation Under the Sportlight' series, will bring together industry experts for an insightful panel discussion around uses of new digital connectivity including 5G, with VR and AR technology examples showcased, which aim to inspire businesses on applications of new digital connectivity technologies.
Event tickets ares free and available to SMEs from Coventry & Warwickshire, who may be interested in learning more about 5G, augmented reality, virtual reality or digital connectivity for their business.
Location
Town Hall, Leamington Spa, UK