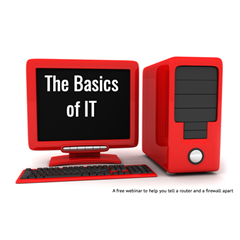 In Summary
27th May 2021
|
14:00 to 14:30
When it comes to cyber security, we're all a weak link. We'll help you understand how IT environments work so you can help your business stay safe.
Add To Calendar
In Detail

The world of IT is fast moving and full of jargon. If the terms firewalls, routers, patching, malware, VPN's, MFA are all gobbledygook, and you feel foolish to ask the questions to clarify what people are talking about, then this session is for you.
Working with friend of Risk Evolves and fellow 'No Jargon' team member, Anne Tasker, MD at Zenzero, we'll provide a provide an overview of how a simple environment works and the types of questions to ask your IT provider to understand how effectively they are delivering a service to you.

This session will help you:
Understand how an IT environment works.
Demystify IT jargon.
Make sure you're receiving a good service from your IT provider.
Register a free place below.