Midlands Connect Specialist Technical Framework – Supplier Engagement Event
---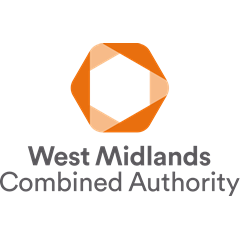 In Summary
27th November 2020
|
17:00 to 00:00
Midlands Connect is seeking to establish a procurement framework for its technical work going forward.
Add To Calendar
In Detail
The framework will consist of a number of specialist lots targeting different aspects of our future technical programme.
We also intend to have a lot for small, advisory commissions for key specialisms.
It is envisaged that the duration of the Framework will be four years and will be open for other Public Sector organisations to access.
This is subject to change however and will be confirmed at the time of tender publication.
The Lot structure of the framework at this stage is outlined below, this will be finalised prior to publication of the Tender:
Lot 1 - General Transport Planning Services
Lot 2 - Highway Modelling and Appraisal
Lot 3 - Rail and Demand Modelling and Appraisal
Lot 4 - Technology and Innovation
Lot 5 - Wider Economic Appraisal and Research
Lot 6 - Specialist Advisory Services
To express an interest in attending the event: Please register your company on our e-tendering portal (Bravo Solution). Instructions on how to register are located at: https://www.wmca.org.uk/media/1692/wmca_etendering_supplier_registration_guide_2016.pdf
Further key detail around expressing an interest in this exercise are listed below: Portal Website: https://wmca.bravosolution.co.uk
PIN Title: Midlands Connect Specialist Technical Framework - PIN
Bravo Solution Project Reference: Project_399
Once registered, please access Project_399 on our e-tendering portal and respond to PQQ_131: Midlands Connect Specialist Technical Framework - Supplier Engagement Event (NOT EVALUTATED), to submit company information and confirm your interest in attending the Market Consultation Webinar on Monday 1st December 2020.
This is not a formal PQQ or expression of interest in a tender exercise. It is being used purely for suppliers to submit general information to WMCA and to express interest in taking part in a Market Consultation Webinar.
Following the Market Consultation exercise, feedback from the event will be considered and built into the wider tender opportunity, which is expected to be published in December 2020.
Please note that the closing date for responses to the PQQ is 17:00 on Friday 27th November.
Invitations to attend the event will be circulated to all suppliers that have provided a PQQ response on Monday 30th November.

Location
https://wmca.bravosolution.co.uk