FREE Social Media Training Course
---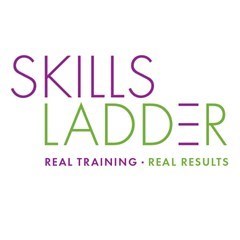 In Summary
19th January 2021
|
10:00 to 13:00
If you live or work in Coventry or Warwickshire don't miss this fantastic opportunity to receive essential, up-to-date social media training
Add To Calendar
In Detail
Learn an in-depth dive into a variety of social media platforms and how to generate corresponding high-quality organic growth.
The training is delivered by Skills Ladder Ltd who specialise in delivering digital training, such as social media, presentations and word processing. It has been training individuals and companies for seven years.
This course is fully-funded, but has the following criteria for people who:
A. Work (can be furloughed) in Worcestershire, Warwickshire, Coventry, Swindon and Wiltshire. Or:
B. Live in Worcestershire, Warwickshire, Coventry, Swindon and Wiltshire and have been made redundant in the last three months.
This is a three-day course and requires your attendance from 10am to 1pm on:
19 January
26 January
2 February

If you are not sure if you are eligible for this fully-funded course and for more information, please contact: Dan Heaford - ask@skillsladder.co.uk, or call the office on 01684 298932.
Skills Ladder Ltd is part of Serco's network of expert organisations chosen to deliver the SSW programme in your area. Because SSW is co-financed by the European Social Fund (ESF) and the Education and Skills Funding Agency (ESFA), we can support your workforce at no extra cost to your business.
Skills Support for the Workforce (SSW) is a programme developed to upskill employees within small and medium-sized enterprises (SMEs). SSW provides recognised, accredited qualifications and bespoke training courses to enhance your employees' skills, increase the competitiveness of your business and boost the local economy.