Explore the Commonwealth - Doing Business in the Commonwealth
---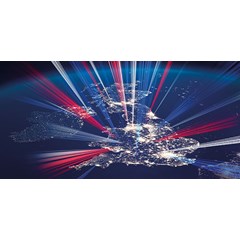 In Summary
26th July 2021
|
00:00 to 00:00
A week of free virtual events to learn about opportunities for your business in a range of Commonwealth markets.
Add To Calendar
In Detail
A series of virtual events from the Department for International Trade (DIT), taking place from Monday 26th to Thursday 29th July.
Focusing on the various HMTC regions, these virtual events are formatted to provide delegates with the following marketing intelligence:

Brief overview of the region
Impact of COVID-19 and implications for exporters
Key sectors and markets of opportunity, size, scale of opportunity
Top tips to bear in mind in doing business in this market (e.g. business culture – negotiation styles, how to build a successful relationship, important cultural factors)
Common trade barriers and solutions
Support available through DIT and/or delivery partners
Regions to be covered
South Asia: Monday 26th July, 09:30 - 11:00. Covering India, Bangladesh, Sri Lanka
LATAC: Monday 26th July, 15:00 - 16:30. Covering; Antigua and Barbuda, Bahamas, The Barbados, Belize, Dominica, Grenada, Guyana, Jamaica, Saint Lucia, St Kitts and Nevis, St Vincent and The Grenadines, Trinidad and Tobago
Africa: Tuesday 27th July, 09:00 - 10:30. Covering Botswana, Cameroon, Gambia, Ghana, Kenya, Lesotho, Malawi, Mauritius, Mozambique, Namibia, Nigeria, Rwanda, Seychelles, Sierra Leone, South Africa, Uganda, Tanzania, Zambia
Pakistan: Tuesday 27th July, 11:00 - 12:00
Canada: Tuesday 27th July, 15:00 - 16:00
Europe: Wednesday 28th July, 14:00 - 15:00.Covering Cyprus, Malta
Asia Pacific: Thursday 29th July, 09:00 - 10:30. Covering; Australia, Malaysia, Singapore
Attendance at these events is free, however space is limited and places are expected to fill up fast.