Business Resilience for SMEs in a post Brexit Britain: In conversation with the West Midlands Growth Hub Cluster
---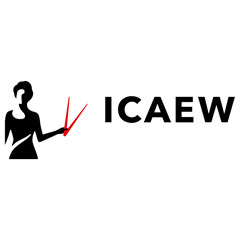 In Summary
26th May 2021
|
08:30 to 09:30
Following on from the ICAEW Midlands Q1 Economic Summit, we will focus on business resilience in the context of the impact and recovery from Brexit in the West Midlands.
Add To Calendar
In Detail
ICAEW Midlands: In conversation with... 2021

Join us for this expert panel session, part of the ICAEW Midlands 'In Conversation with' series, as we discuss the aftermath and the road ahead after the EU exit.
We will be welcoming a panel of speakers working closely with the West Midlands Growth Hub Cluster and SMEs in the area.
Our speakers will share case studies and outline tips and strategies on topics such as GDPR and data, VAT issues and business resilience.
The transition period has ended and the UK has left the EU customs union and single market and now enjoys a zero tariffs, zero quotas relationship with the EU as an independent trading nation. Far from simple however, the realities of trading with the EU and moving goods into, out of and through Northern Ireland at the moment, are calling for careful planning and expert advice.
The panel of speakers will look at:
The lessons businesses have learned from dealing with constant change, delays and uncertainty.
How SMEs can employ the cultivated resilience into the next stages when working to retain market share and ensure a sustainable future.
Chair: Phil Peak, Operations Director for the CWLEP Growth Hub, Cluster Lead for the EU exit project
Panel:
Helen Barge – Director, Risk Evolves Ltd
Kevin Hall - VAT Partner at Wright Hassall LLP
James Ahearne, Export Academy Team Leader, Department for International Trade
This event is open at no charge to ICAEW members, ACA trainees and non-members.