AutoCAD for Beginners to Improvers
---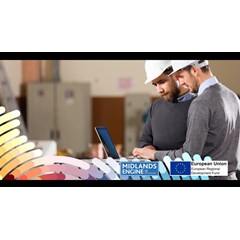 In Summary
7th December 2021
|
09:30 to 17:00
A 2 day workshop for Coventry & Warwickshire businesses, offering a practical introduction to the basic elements of this market leading drafting and layout software.
Add To Calendar
In Detail
About the Event
A two day course, taking place on the 7th and 8th December, that matches concise, straightforward explanations with hands-on exercises and tutorials to teach new users of Autocad the software's core features and functions. All delegates will have access to a computer running a current version of Autocad software for the duration of the course. Participants will gain practical hands on knowledge of the essential elements and will be given simple training exercises and examples to complete as part of the course.
Who Should Attend?
No previous Autocad experience is necessary, however architectural design, drafting or engineering experience is recommended. The course is aimed at Architects, Manufacturers, Technicians and Building Professionals who are just starting with Autocad software or those who want to strengthen knowledge of its essential elements.
Subjects Covered
User interface
Creating a new drawing from a template
Basic drawing and modification tools
Creating and controlling Layers
Annotation and Scale
Hatching. Creating and using Blocks
Layout and Scale
Printing and exporting
This workshop is funded by ERDF Green Business Program, delivered by Coventry University and CUE Business Solutions and as such only SMEs based in Coventry and Warwickshire are able to attend. Eligibility will be verified when completing registration details. SMEs who attend may also be able to access grant assistance from delivery partners to fund the costs of software licensing and certification.
Please note due to high demand, attendance is limited to two staff from each business.

Location
Engineering & Computing Building, Coventry University, Gulson Road, Coventry CV1 2JH, UK