The Sustainable Business Summit
---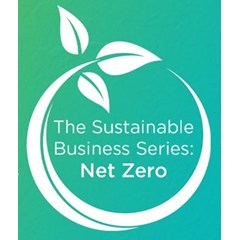 In Summary
3rd November 2021
|
09:00 to 12:00
The Sustainable Business Series: Net Zero campaign aims to share best practice, guidance and knowledge to improve business know-how and progress to net zero.
Add To Calendar
In Detail
In April, the Government legislated a target of a 78% reduction in CO2 eq. emissions by 2035 from 1990 levels (a reduction of approximately 60% from today's levels), to accelerate progress to the 2050 net zero target. Business and industry will have to adapt to meet this target. Additionally, with COP26 in November, international climate action and associated policies are likely to increase to meet the challenge. This Summit will help you understand your businesses role in progressing to net zero, as well as the opportunities and challenges that will come from the transition.
Businesses we speak with say knowing where to start, what good looks like and how to improve environmental performance for net zero can be difficult. Especially given the lack of time and resources many business owners have.
Join this once a year Summit to acquire the know-how for building a more environmentally sustainable and resilient business.
Attend to:
Discover how businesses, of different sizes and sectors, have embraced their role in decarbonising through expert discussions.
Gain perspectives from regional and national business leaders on why net zero is important and how the region's business community is rising to the net zero challenge.
Understand the financial case for sustainability, as well as the finance available to assist your businesses decarbonisation, through expert discussions.
Learn business approaches and thinking on achieving net zero.
Inform your business strategy and case for net zero and environmental sustainability.
Be part of the business community making progress towards net zero, and capitalise on the business and economic benefits the transition will bring, whilst protecting future generations.
Aimed at:
Business owners, managers and leaders who are interested in understanding their company's role in net zero.
Professionals that want to build a business case for sustainability.