Managing Finances when Trading Oversea
---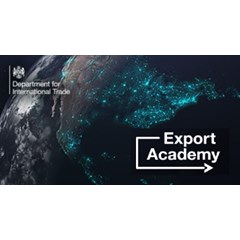 In Summary
16th September 2021
|
10:00 to 11:00
Trading internationally can expose your business to a unique set of risks when it comes to getting paid and managing your money. Discover the pitfalls to watch out for and your options when it comes to trade finance.
Add To Calendar
In Detail
This virtual workshop from the Department for International Trade, will cover topics including:
Getting Paid – What are your options when it comes to payment terms when dealing with an overseas customer? Should you use payment in advance, open account, letters of credit, bills of exchange?
Managing Currencies – Exchange rate fluctuations can make the difference between profit and loss on a deal. What mechanisms can you put in places to minimise risk? What is the market outlook for 2021/22 and what are the key events and issues you should look out for?
Financing the deal: How does trade finance work? What solutions are available and when are they applicable? Top tips for obtaining finance for difficult markets and sectors.
Each section will be followed by a 5 minute Q&A session
Agenda
10:00-10:05: Introduction from Patrick Mccarron - DIT West Midlands Regional Delivery Partner
10:05-10:25: Getting Paid. Speaker - Ian Fletcher, Director of Fletcher Trade Finance
10:25-10:45: Financing the Deal. Speaker - Ian Fletcher, Director of Fletcher Trade Finance
10:45-11:05: Managing Currencies, delivered by Western Union Business Solutions